Golden castle castle hill
Golden Castle Castle Hill ​
Welcome to visit GOLDEN CASTLE CASTLE HILL MASSAGE BODY THERAPY MASSAGE, located  at Castle Hill,  NSW 2154.
We have young girls from Thailand, Malaysia,  Singapore, China, Korea, Japan, ready to  give you best  massage experience.
At Golden Castle Castle Hill Massage, we provide full body massage, Traditional Chinese Massage and Thai Massage. We promise you the best full body rub and massage experience. Our rooms are clean, tidy and comfortable, we provide our customers with a perfect environment to facilitate top quality relaxation.
Our experienced skillful and friendly masseuses are here to give you an excellent full body rub, we treat each client as an individual and focus our attention on understanding your needs. When you come to visit us, you certainly won't be disappointed.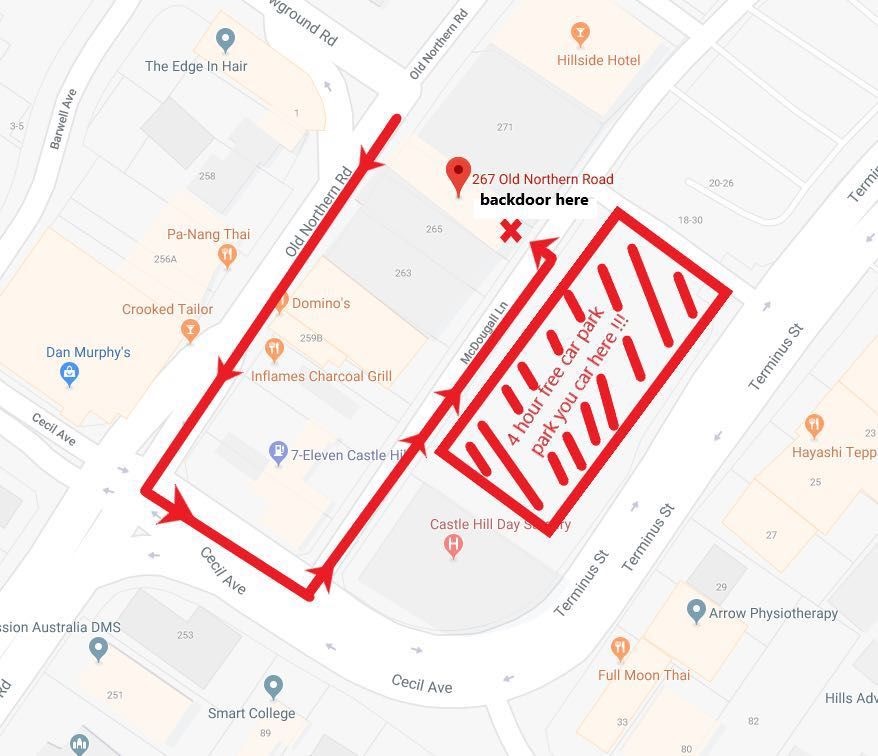 Massage Services:
· Relaxation Massage
· Back acupressure
· Pure Back Relaxation
· Frontal Relaxation
· Head & Shoulders Relaxation Massage
· A refreshment tea after massage session
· Traditional Chinese Massage
· Thai Massage
· Remedial Massage
· Pain Relief Massage
Massage Service Price:
Extra charge if  paying by card.
Contact Us
Top Floor, 267 Old Northern Rd, Castle Hill, NSW 2154
Phone: 0450 292 297
Top Floor/267 old northern rd Castle Hill(No parking & signs in front door)

Easy entrance to back Door ( McDougall Ln ) Parking Castle Mall free 4 hours open Car park. See the photo. You easy see 2 massage lights flashing opposite the open car park. Entrance stairs at the right of Supplements shop)
Top Floor/267 old northern rd
Castle Hill
Call 0450 292 297